Sustainable entrepeneurship = thinking about tomorrow
Sustainable entrepreneurship is a process of change, constantly developing and depending on the choices you make. Sustainability is a commercial magic word, but what do we actually do with it? We also focus on the theme of sustainability, starting from the motto 'making a change will start by yourself'. We work with manufacturers who are aware of the transition from a linear 'disposable economy' to a sustainable circular economy in which the '3 P's: People, Planet, Profit' will florish. Important questions are: how can we improve the well-being of our people, how can we reuse products and waste, how do we dispose of our waste and what is being done with waste in the long term.
Working sustainable
Our office design department already takes the reuse of materials into account during the design process. We work together with Dutch manufacturers to support the circular economy concerning office environments. We use various sustainable concepts such as 'Green Office Furniture'. It all starts with the inventory of your current office design. Together we will take a look at the current components of your office and determine what is reusable for your new sustainable concept. That is the base for creating your sustainable working environment.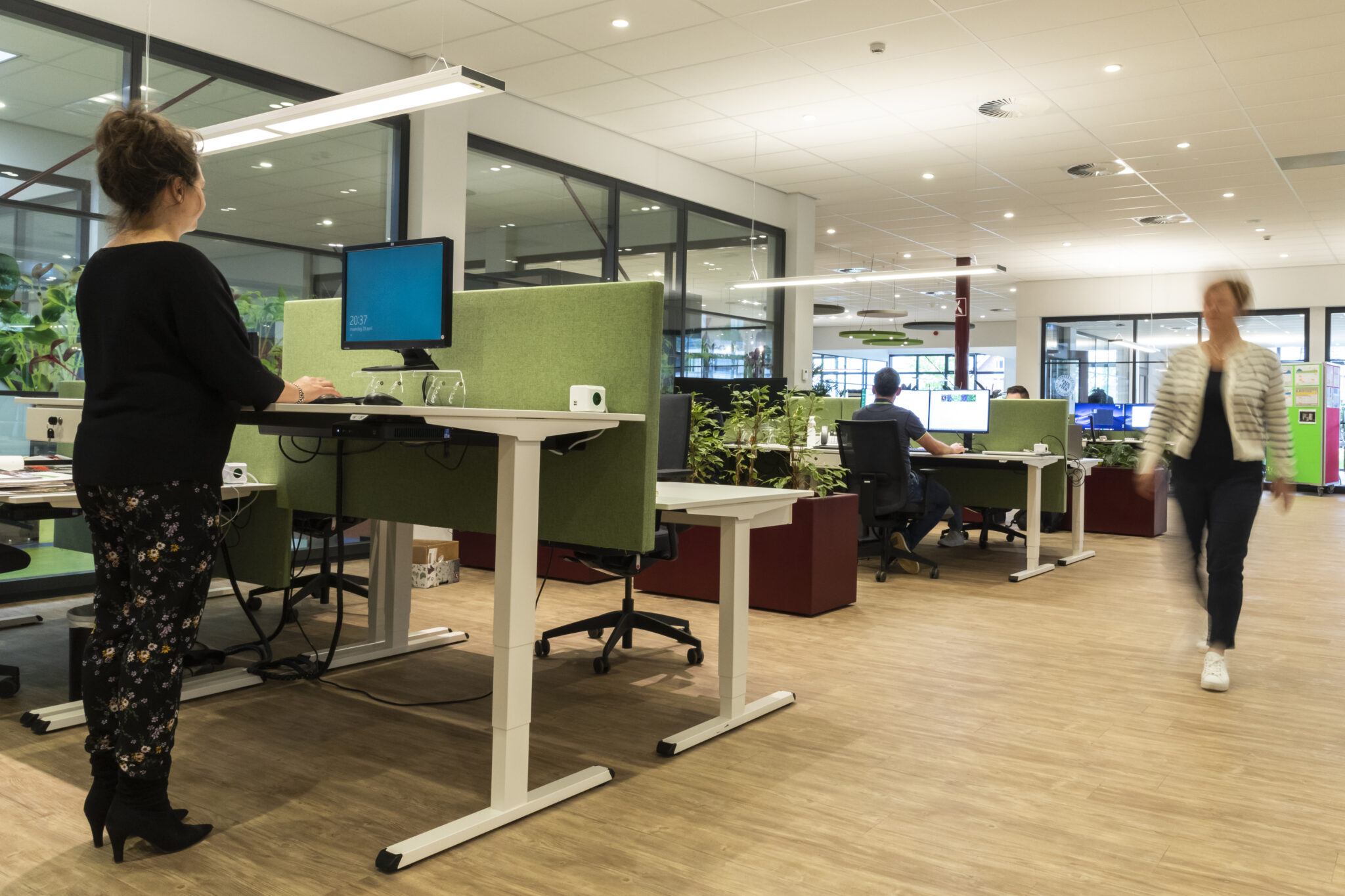 Ergonomic office furniture
Heering Office considers the safety and health of you and your employees. A correct sitting position in accordance with the latest Health and Safety guidelines is an important aspect when you are looking for an ergonomic and therefore sustainable working environment. Read more about ergonomics.
Heering Office works closely with innovative and sustainable suppliers, such as Buzzispace, Castelijn, Drentea, Häg, Palmberg, RH, Sedus, Senator, Thonet en Vepa. This collaboration ensures a sustainable range of office furniture.
Sustainable office supplies
Heering Office invests in knowledge about products and will help you making the right choices. We operate locally and we have close contact with our customers. This enables us to assess your situation quickly. For our office supplies department we have compiled a green line of office supplies that consists of more than 2,500 articles that have been produced with attention to the environment. You will find more information here. By purchasing "green" you will contribute to the responsible use of raw materials and you will show respect to the environment, human rights and working conditions.
Sustainable business and cost saving
It seems contradictory: sustainable business and cost saving, but it can turn out to be surprising! For example, it pays off in terms of environmental benefits and a lower energy bill. Reuse, less use of materials, less packaging, less waste and less transport are also components of cost saving.