About the case
For the new headoffice of T-Systems in Utrecht: create an open and transparent working environment that optimally supports the working process. An important point of attention: recognisability by applying the color of the company logo! An ergonomic working environment and the realization of a fantastic meeting place for all employees is a must. T-Systems has changed from a traditional IT service provider to an innovative market player. Innovation is very important at T-Systems and a custom made design for a high-quality innovation center where customers feel at home and want to do business must be part of that.
Klant
T-Systems
Plaats
Utrecht
Diensten
Concept, design, furnishing and projectmanagement
About the solution
Agile Office Concept
For T-Systems, the Agile Office Concept has been designed where in a smooth and efficient way modular adjustments can be made in this rapidly changing economy. The new working environment has been set up in such a way that workplaces, concentration units, meeting and coffee corners are distributed functionally and task-orientedly around the room. By creating different types of workplaces, employees are able to work wherever and whenever they want.
Innovation center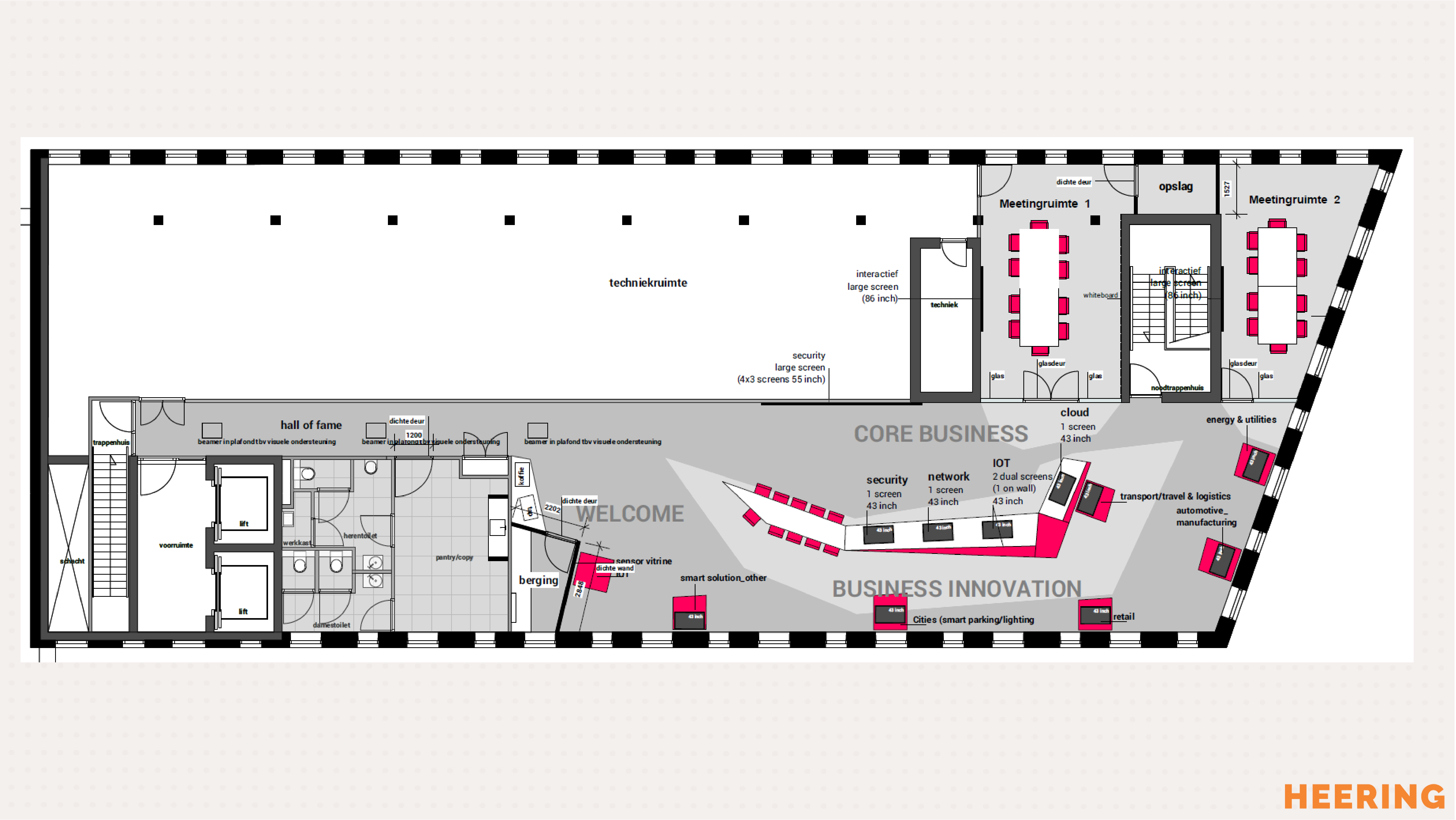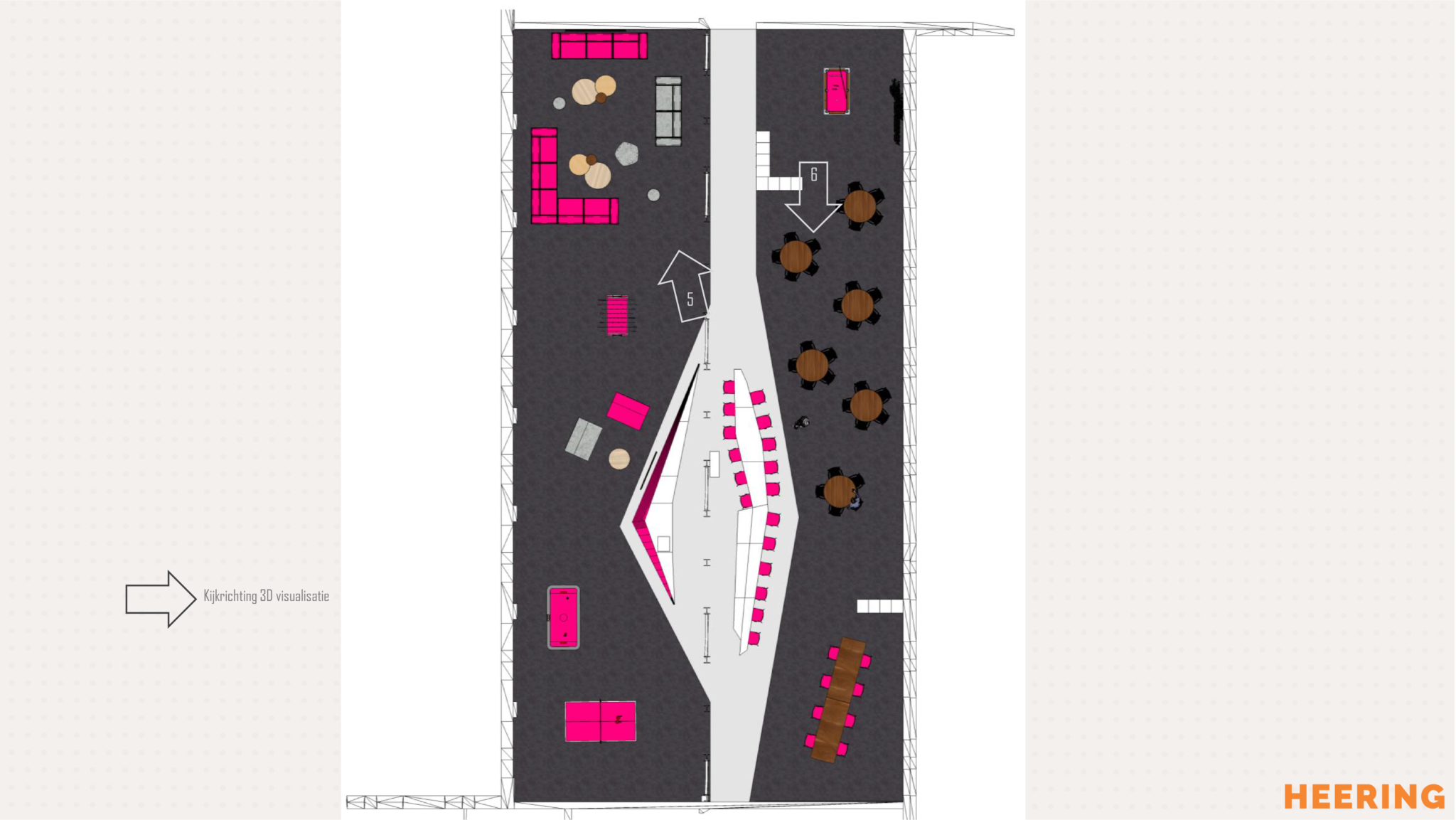 Drawings of the innovation room and the meeting place for all employees.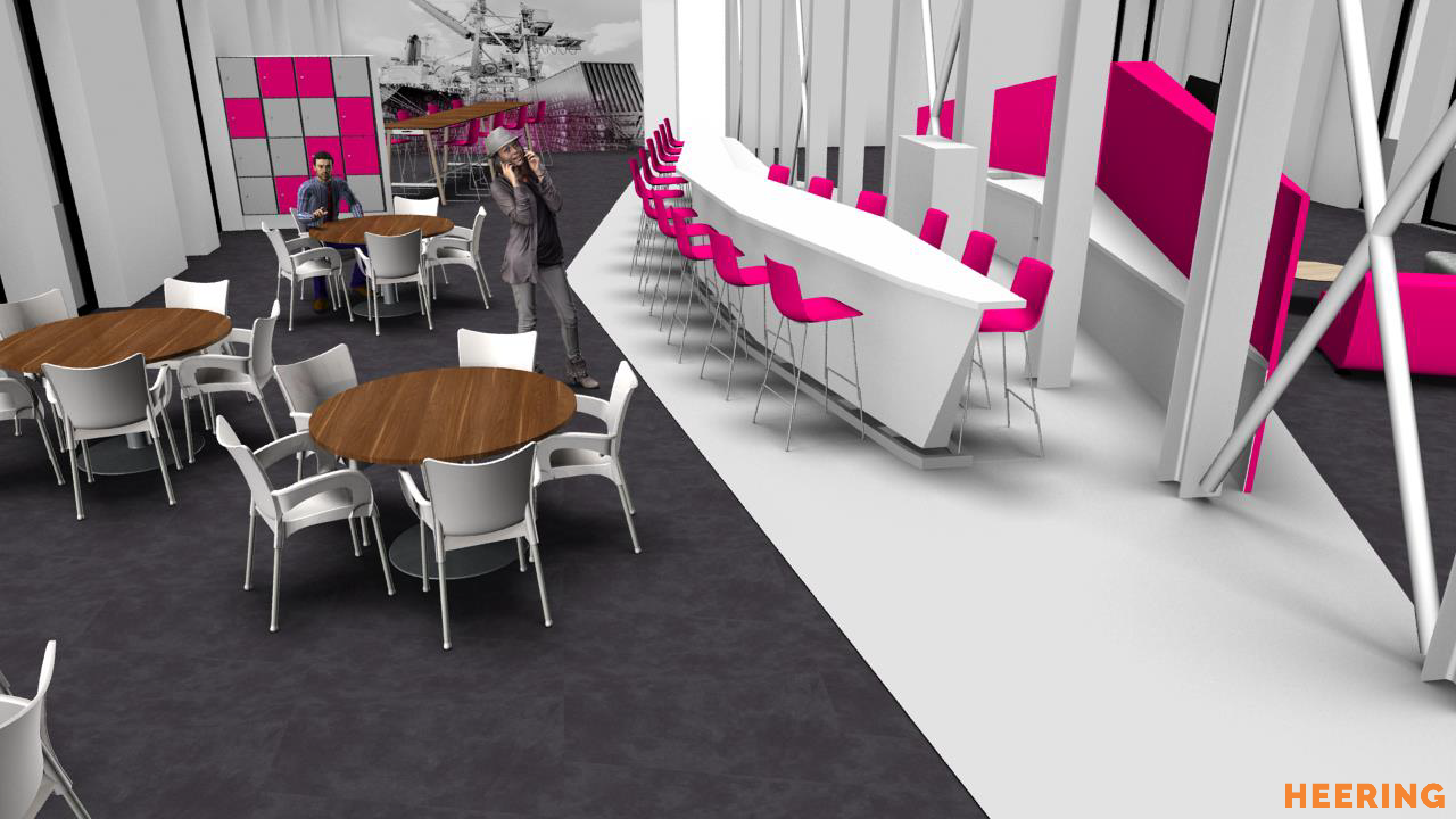 Visuals of the meeting place for all employees, the workplaces and the reception.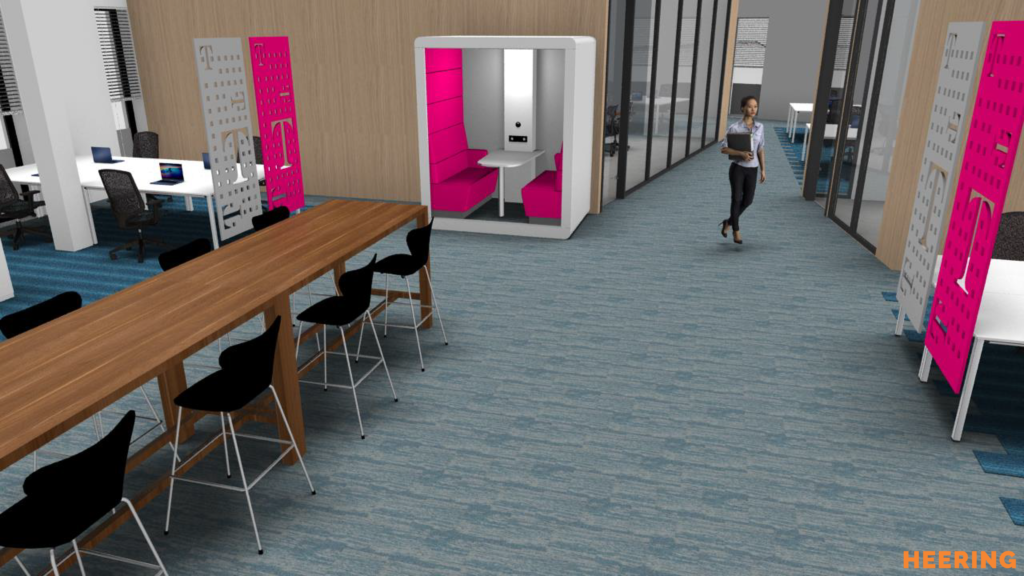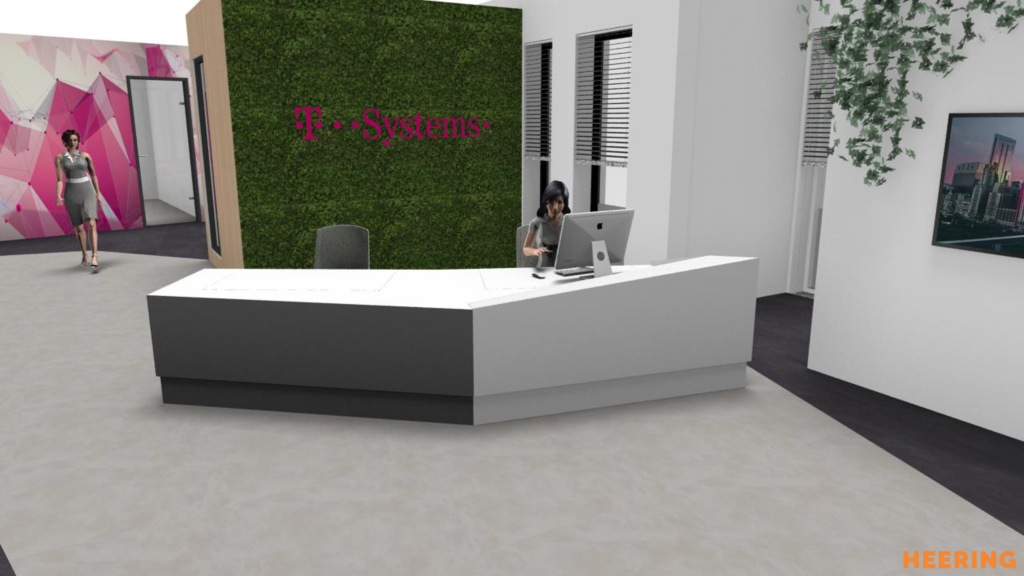 About the result
The result is a functional and efficient working environment where the employees have enough room for working in peace at ergonomic workplaces. There is also room to separate into concentration units and meeting corners. A fantastic meeting place for all employees is centrally located on the same floor. Center point in this room is the custom-made kitchen and bar element that immediately catches the eye. All kinds of facilities have been made for employees to recharge or relax. Custom made furniture has been applied on the 10th floor so the customer can take a seat to absorb all the information. The corporate identity color shows off in all rooms!