About the case
Koppert Cress is specialist in culturing 'Cressen', seedlings of unique plants, each with its own surprising influence on the senses. Koppert Cress daily delivers its products to Dutch suppliers so they can distribute the micro-vegetables within Europe and throughout the world. The end users are mostly chefs of restaurants, caterers and hotels.
Healthy office
Create a 'healthy office' is the message we received with key words: health – future – senses – cressperience (teamwork). Koppert Cress needs healthy ergonomic workplaces where employees can work well together in a natural environment surrounded by lots of daylight, green colors and plants. Reuse of furniture is an important part of this case.
Klant
Koppert Cress
Plaats
Monster (Westland)
Diensten
Concept, design and furnishing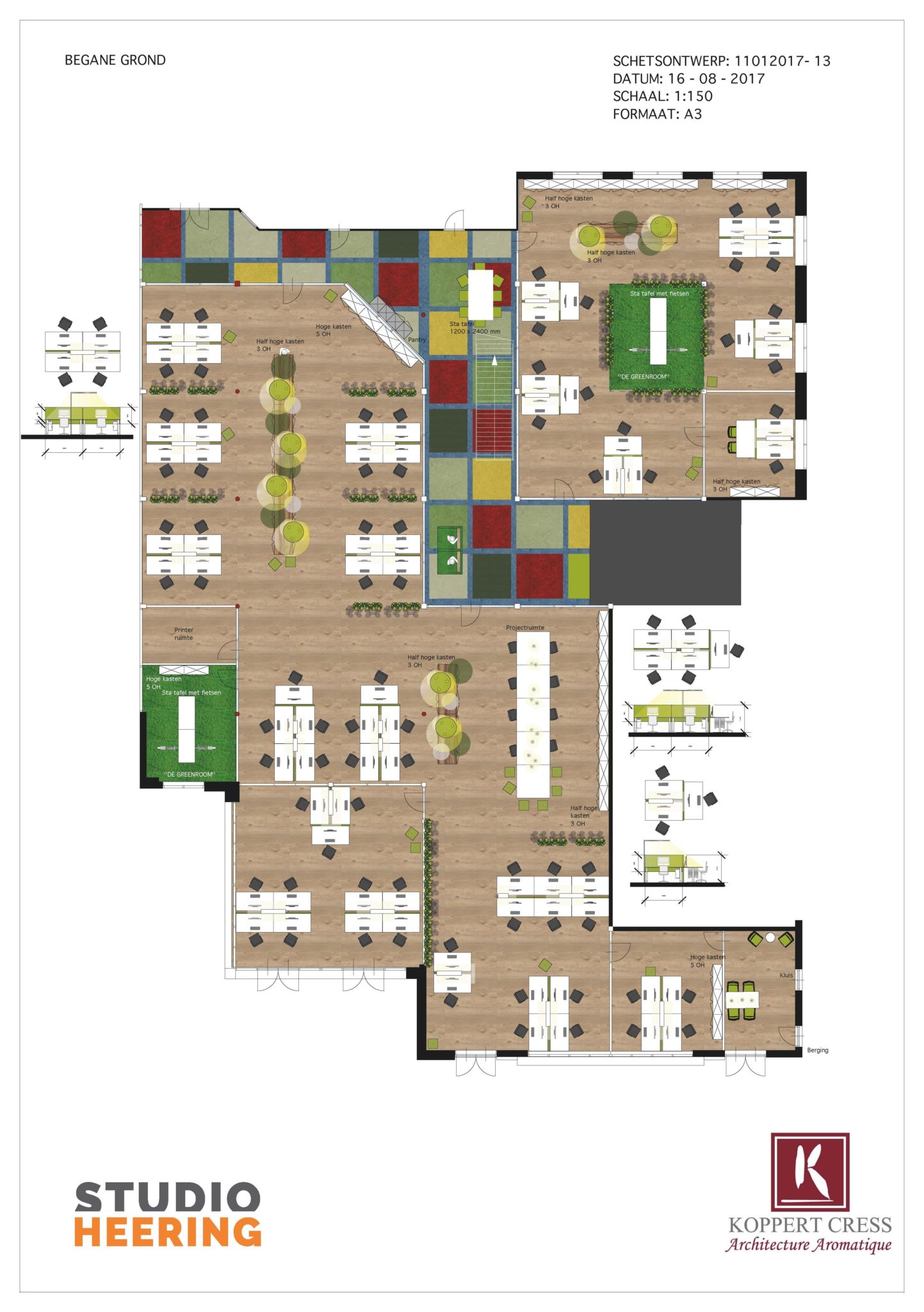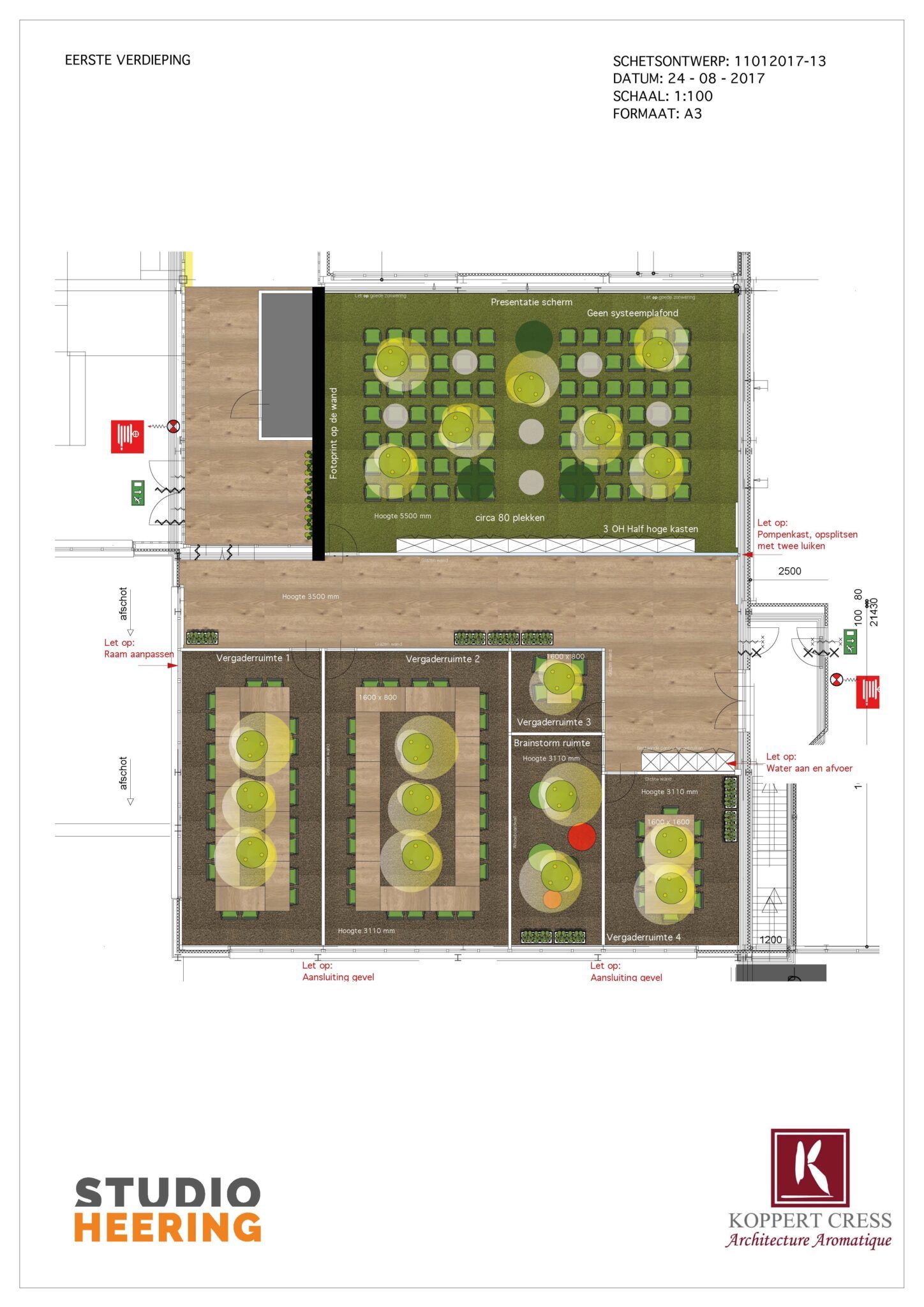 About the solution
A beautiful green healthy office has been created with ergonomic workplaces. The electrically height-adjustable desks promote a healthy work posture. Together with the ergonomic office chairs the healthy working environment of the Koppert Cress employees is guaranteed. All departments work together in open spaces where acoustic ceiling panels have been used so that ambient noise is absorbed and the reverberation time is limited. Cabinet walls are arranged as room dividers in the open spaces and the desks are separated by acoustic partitioning walls. By reusing materials and furniture we promote sustainability and pass on a message to users for the future.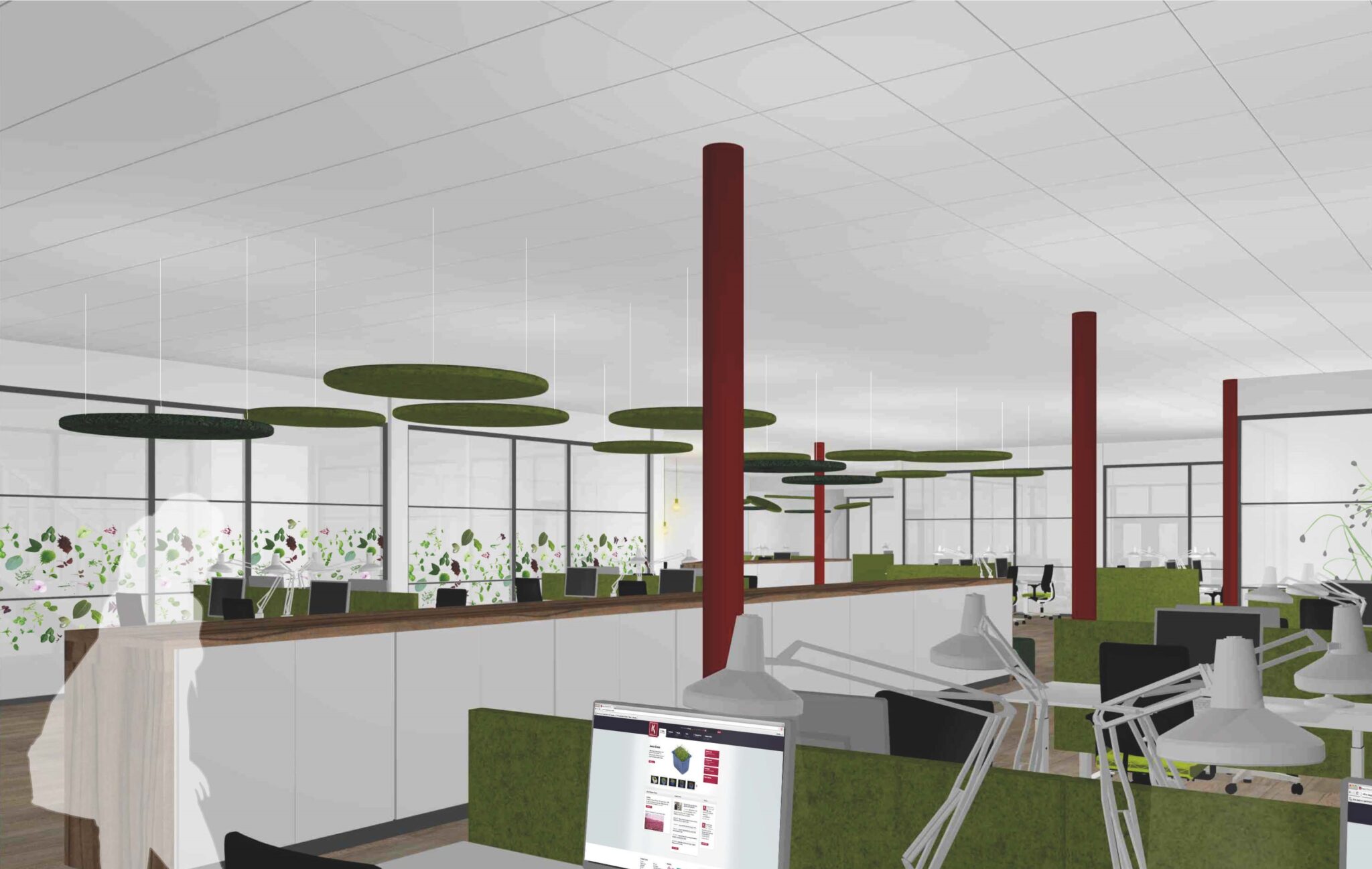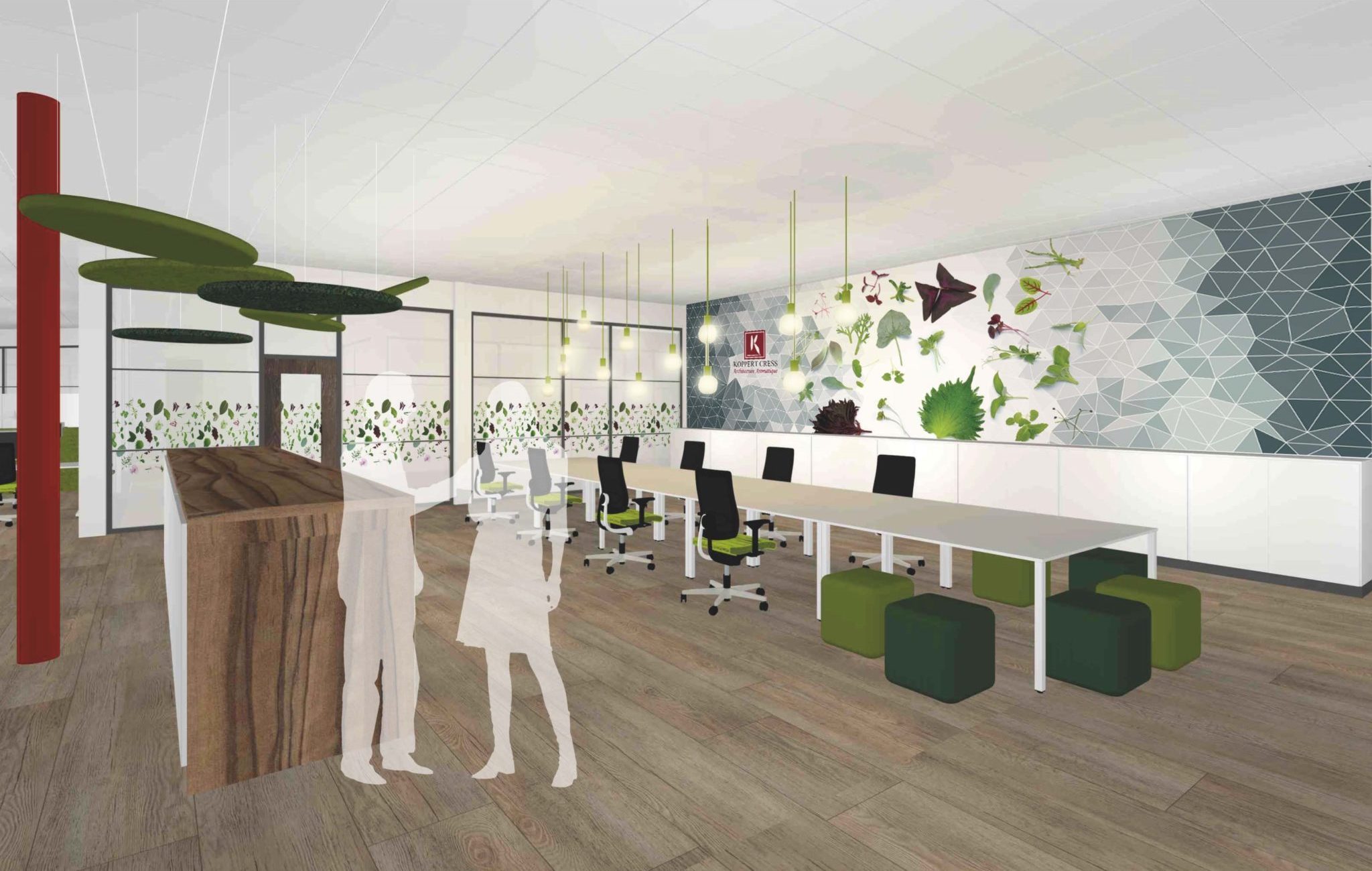 About the result
The design at Koppert Cress has a green, fresh and healthy look. The healthy ergonomic workplaces combined with green acoustic partitions and ceiling panels reduce the ambient noise and makes teamwork possible. The senses are stimulated by the use of cuddly and acoustic materials and the large use of green colors, plants and moss walls gives a soothing feeling. Beautiful green visuals of industry-related images on windows and walls also contribute to this feeling. With this project it has been possible to reuse parts such as walls and furniture.