About the case
This case is a special customized project together with Studio Heering for a primary school in The Hague. The assignment: create a library especially for children up to group 3 where they get inspired to read. Think of creative (customized) solutions appealing to children and invite them to spend more time in this library with pleasure.
Klant
Library primary school
Plaats
The Hague
Diensten
Design and custom-made furnishing
About the solution
Several custom-made solutions have been worked out keeping children into playful contact with books and the world of reading. For example, a 'reading tree' has been designed where children can sit comfortably while reading a book. There are also 'crawling corners' in cupboards, so that children can literally crawl into the bookcase to read a book. A large reading platform has been designed so that children can sit around and listen to the reader. Of course a reading table and an information table with screens have also been thought of.
Design sketches for children's library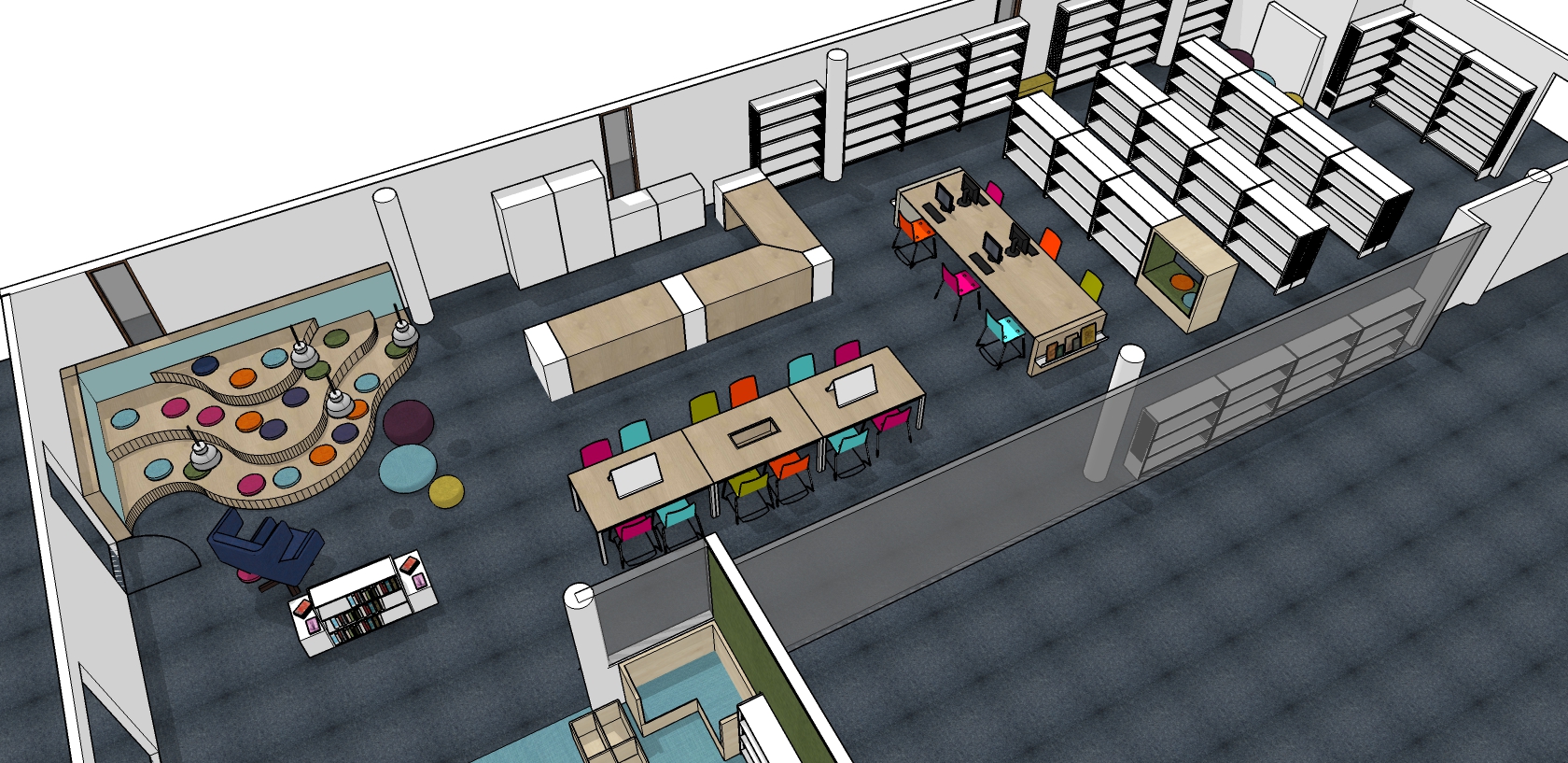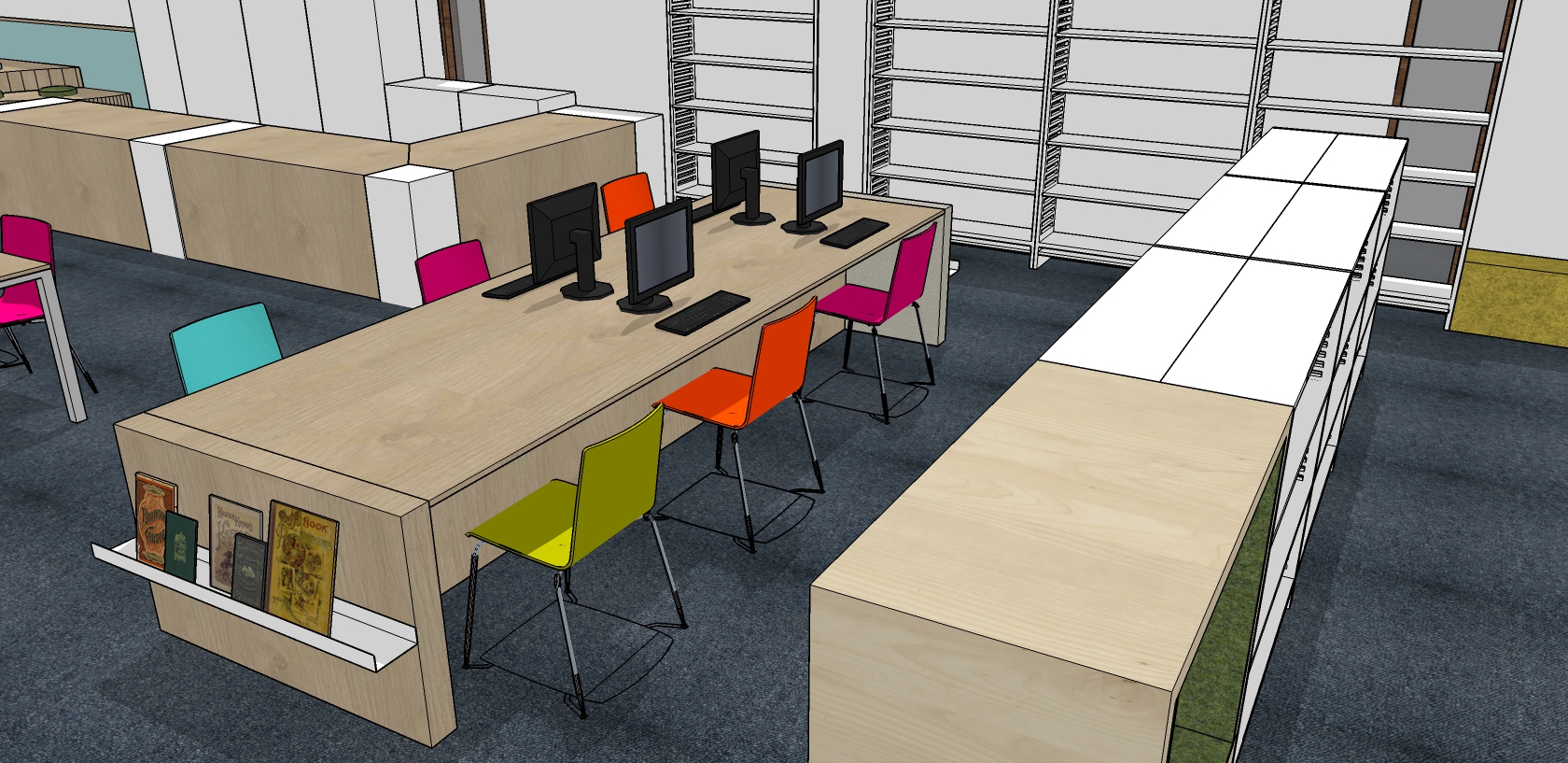 About the result
The result of this project has become a colorful room in which the custom-made 'reading tree' catches the eye. A reading platform with colorful cushions and a beautiful acoustic reading chair are situated in the corner of the library in a way other visitors are not bothered by the reading session. A reading table and also a table where information can be looked up on the internet have also been thought of. Finishing touch of this project are the acoustic walls with inspiring colorful texts.