About the project
Enver Youth Care Rotterdam asked us for guidance during the renovation of the new head office and asked our support with the relocation of the current small branches into the new building.
Edmee Driebeek Interior Design used the colors of the corporate design for the look and feel of the design of the working environment. Specific demand of our client was to express the mission statement of youth care; support for the care of children and their parents into the design. Edmee Driebeek as an interior designer and Heering Office as supplier implemented the design of the working environment.
Klant
Enver Youth Care
Plaats
Rotterdam
Diensten
Projectmanagement and furnishing
About the solution
Challenging in this case was the tight time frame for realization of the project, namely 8 weeks. Intensive supervision during weekly building meetings and our presence during construction and development of architectural and interior drawings were useful for visualization of the project and to stimulate smooth communication between various parties.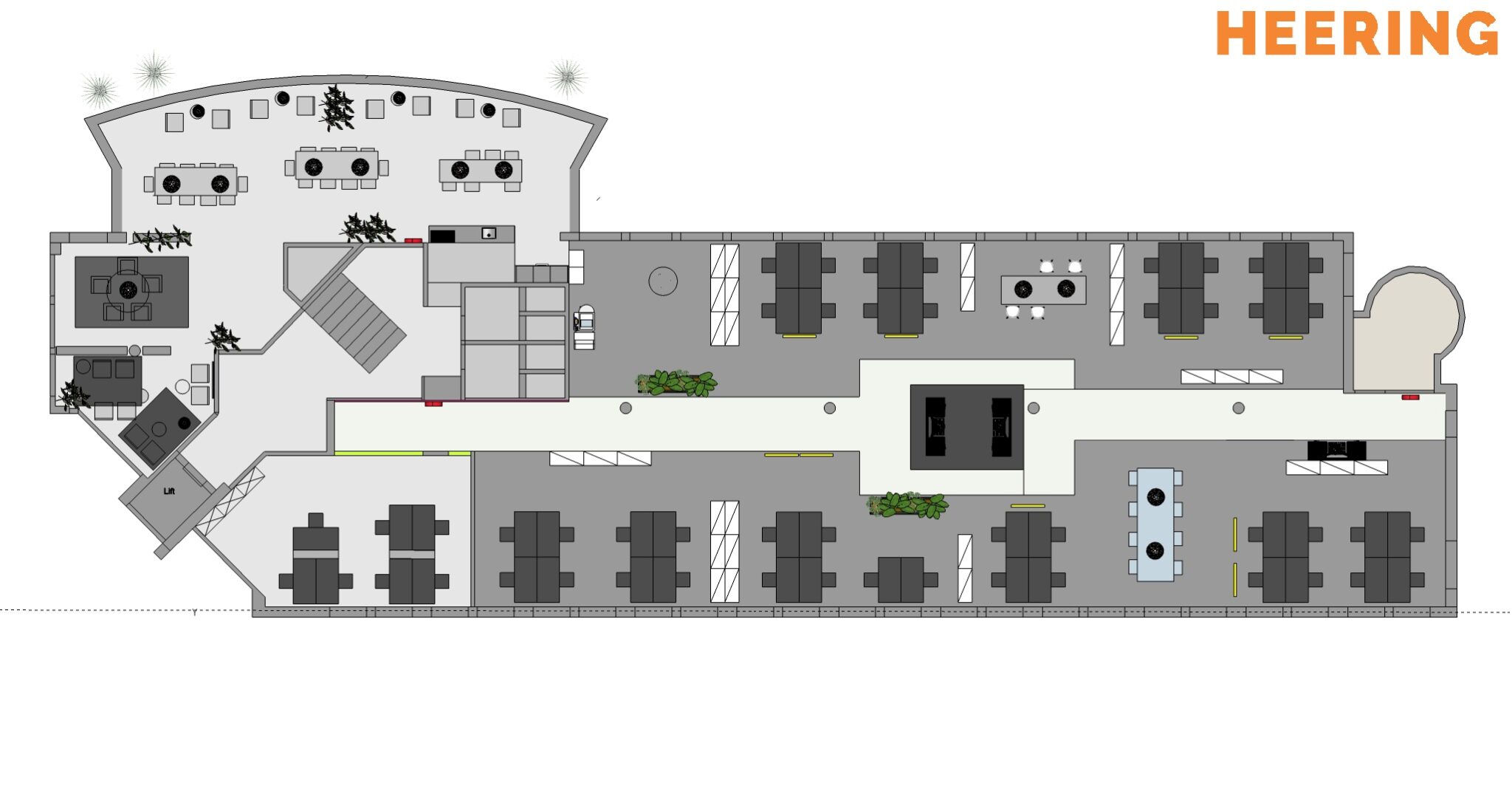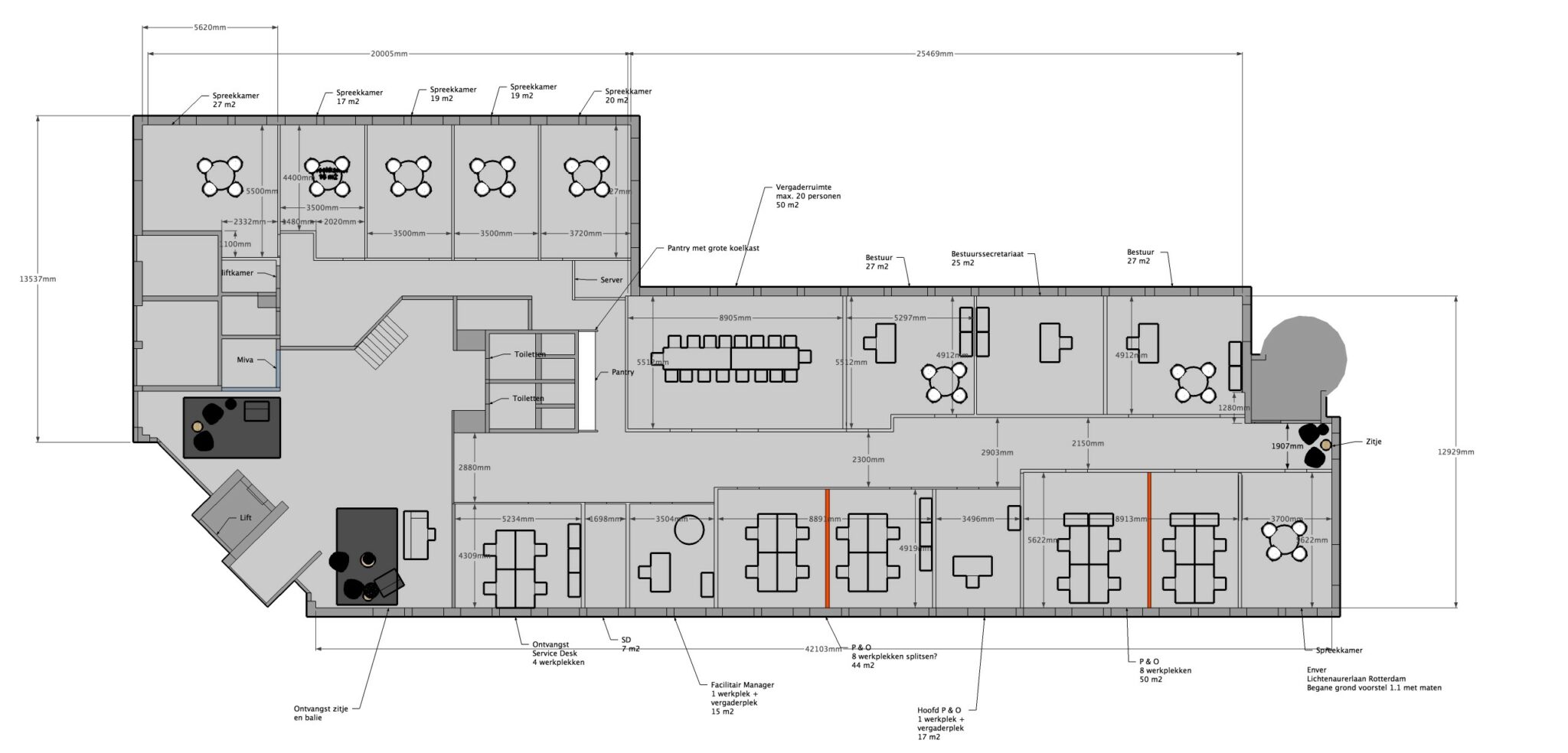 About the result
The tight time frame has been achieved in the middle of the summer period. The final result has become a fresh-looking space that is divided into a flexible office garden where employees can easily walk in and out. Supporting facilities have been installed such as various types of workplaces and an informal meeting room. An inventory of the current furniture resulted in sustainable reuse of several items with cost reduction as a result. The used colors of the corporate design resulted in a colorful, yet calm appearance. The plants and green fencing also contribute to the soothing atmosphere client's mission statement requires.