About the case
"The Hersenstichting strains itself to the utmost for healthy brains for everybody." That's what we can read on the website of the non-profit foundation the 'Hersenstichting'.
After a shared housing for years with the 'Hartstichting' another non-profit foundation, the 'Hersenstichting' has finally moved to a new building. The Hersenstichting approached us to design their new spacious building with modern furniture.
Klant
Hersenstichting
Plaats
The Hague
Diensten
Design and furnishing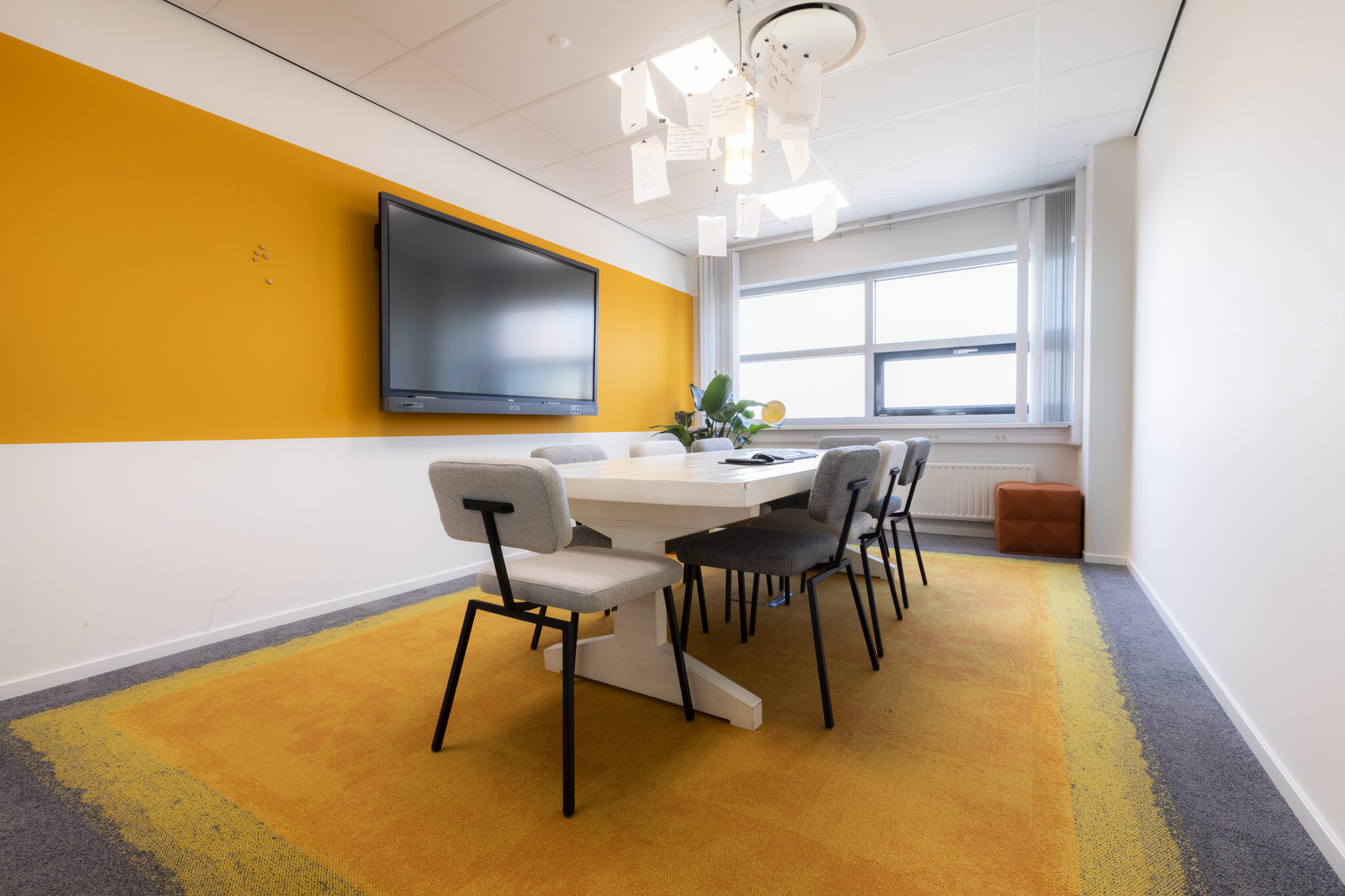 Design
We designed the waiting room, a kitchen with canteen, a few meeting rooms and consulting rooms, a telephone booth and some office areas. Colorful and soft materials have been chosen in this building. Acoustic elements have been added to ensure pleasant working in the open areas.
About the result
In the canteen white furniture combined with wooden accents gives this area a warm fresh appearance. The meeting rooms and consulting rooms are designed and decorated with various types of furniture in different colors. The office areas are supplied with ergonomic height adjustable desks and ergonomic chairs. The desks are seperated by big plant trays for a healty and green environment. A seperate telephone booth has been created for undisturbed calling.