About the case
Code Legal Notaries asked us to renovate and restyle their new building overlooking the Peace Palace in The Hague. The building must be developed as workspace including meeting rooms, reception area and kitchen. Part of the case was to completely reuse the current furniture. Challenging in this case was the tight timeframe we had to deal with.
Klant
Codex Legal Notaries
Plaats
The Hague
Diensten
Rebuilding and movement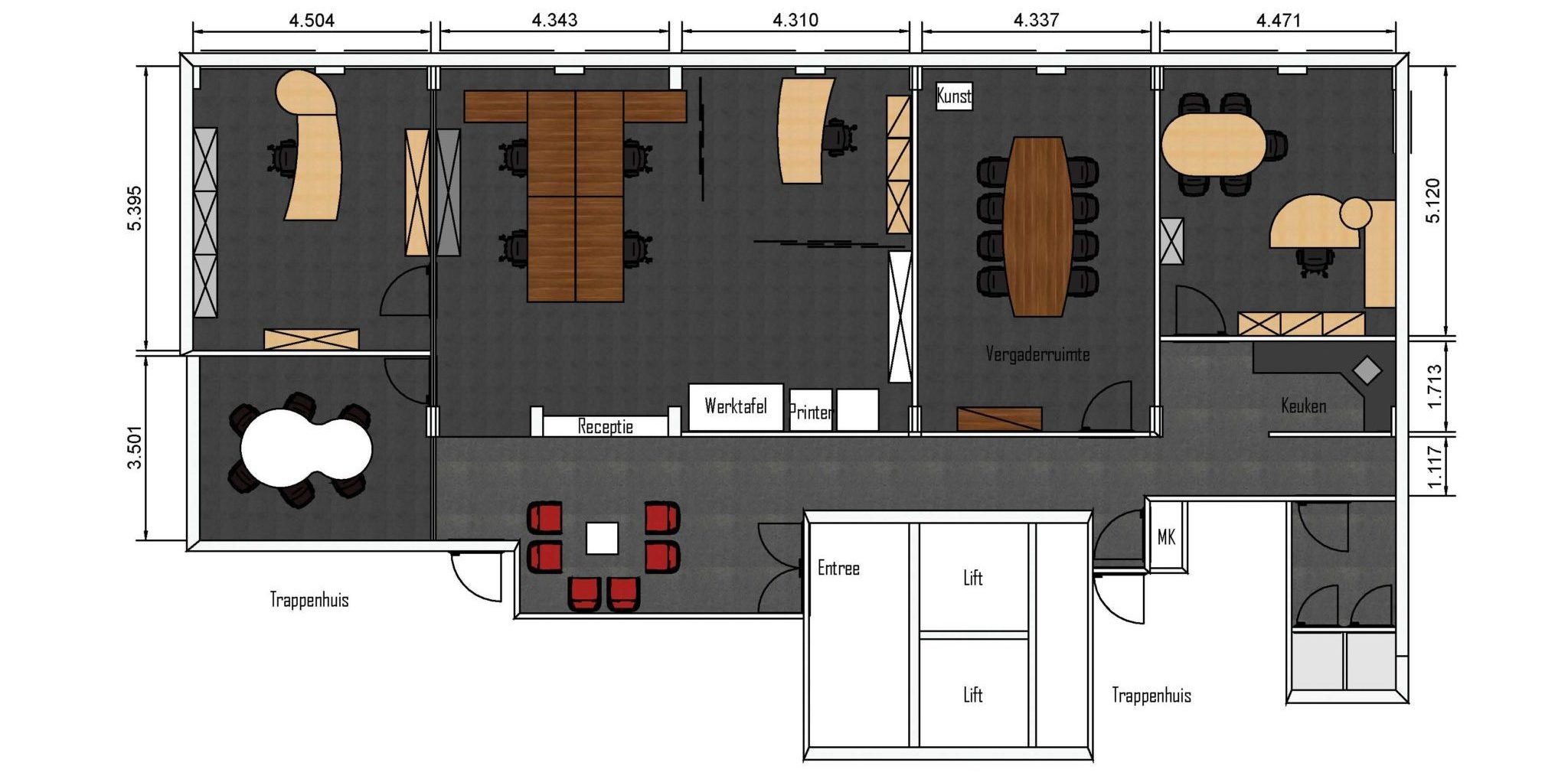 About the result
At Codex Legal Notaries we placed modular walls creating optimum use of the space. The reused reception furniture and the reused counter are nicely situated in the center of the area where people enter the room. Spacious office rooms and two meeting rooms have been created. A spacious secretarial room and a renewed kitchen have also been successfully integrated into this project. Beautiful strong floor covering matching the current natural stone floor is the finishing touch of this case!