Start a healthier working life
A lot of people are sitting behind their desk in a wrong position. The results are serious complaints such as back pain, pain in shoulder or neck, headache, breathing difficulties or difficulties getting up. Enough reasons to pay attention to a healthy sitting position. A better life starts with healthy sitting!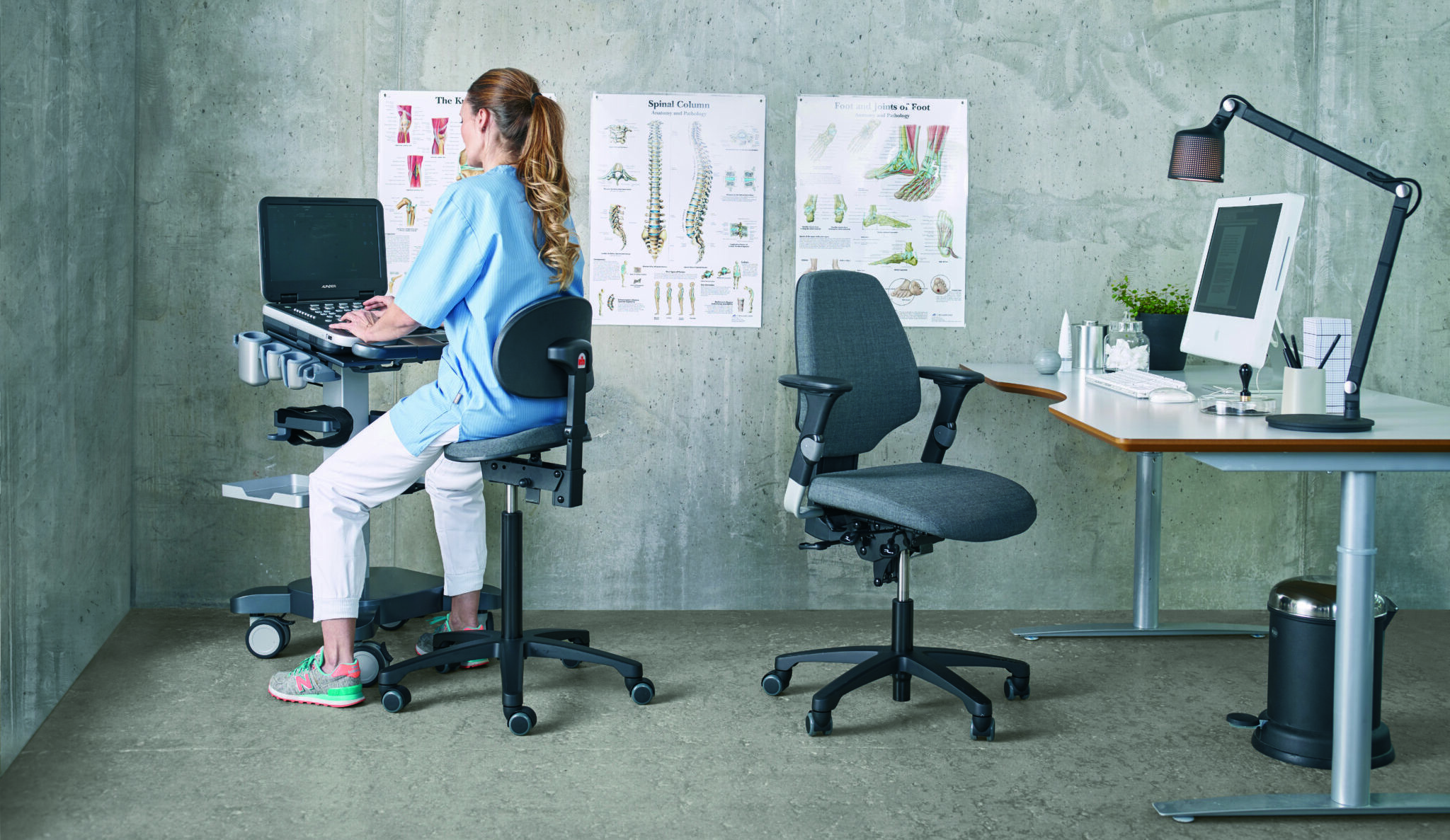 Are you looking for an ergonomic NPR standard office chair?
In our ergo corner we can show you a large number of ergonomic office chairs in accordance with the NPR1813 standard. The Dutch Practice Guideline NPR provides instructions for designing administrative offices in a responsible manner. In addition to the European standards, the NPR provides a desired dimension for the Dutch situation. The term "Dutch work chair" is launched in NPR 1813. The Dutch work chair has dimensions making it possible for 95% of the Dutch people to optimally use the office chair.
What is a healty sitting posture?
Our ergonomic office chairs meet the NPR1813 standard so you will sit healthily. While sitting your knees and pelvis are mainly in motion. Our seating solutions are in motion in exactly the same places. As a result the chair moves with you when you change your sitting position and the chair does not move if you don't move. A straight back in every sitting position is the result. We can also show ergonomic office chairs suitable for working at different heights or at an ergonomic desk. At your workplace we can provide ergonomic advice. In this way your workplace is optimally adjusted to your current tasks.